Capture new values with sustainability
Building a business model with a focus on sustainability requires that your company connects resources and results across several areas and captures new values.
Our prototype is now ready – book a demonstration.
An application for sustainability
MilieuBank shall provide fact-based knowledge about sustainability that provides the opportunity for evaluation – in an APP. Changing a business model with a focus on sustainability requires a framework for understanding how sustainability can create opportunities for value creation – simplified and understandable for everyone.
It is the owners and managers of a business who are responsible for setting the sustainability strategy of a business. Create engagement among employees, set requirements for your suppliers. The possibilities are many – the most important thing is to start with measures that you yourself feel are important and that are in line with your business and services. It will give results.
Environmental management system
To document environmental goals and strategies, reports are prepared and annual audits are conducted. Much of the work is done manually in the form of Excel lists, written text and data that are manually entered into static web pages which in turn generate reports.This is time consuming with a high internal cost to the businesses. At the same time, the reports are outdated shortly after they are ready.
MillieuBank AS want to help every part of society to document and meet the UN's sustainability goals (SDG). We will provide sensor solutions and intelligent business solutions that, as far as possible, automatically monitor, deliver near realtime environmental data, and document this.

How to measure sustainability?
Technology and businessdata
It's about the environment, the social and economics – seen in context. For a business, getting started can be challenging.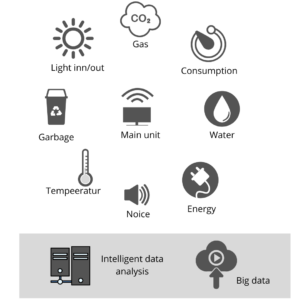 The UN's sustainability goal 17 is about cooperation. MilieuBank has a collaboration with the Environmental Lighthouse Foundation. We have been fortunate to receive support from Innovation Norway and Forregion1 Vestfold. Our partner in R&D is the University of Southeast Norway, Horten Department (USN). MilieuBank has offices at Gründeriet in Sandefjord – a bustling entrepreneurial workspace.
"Sustainable development offers the best chance to adjust our course…"
– Ban Ki-moon
MilieuBank AS is located at Gründeriet in Sandefjord.
Are you interested in sustainability or want to know more about our application? Get in touch for a chat about environmental management system and green focus. Feel free to stop by at Gründeriet to have a chat.
You can also find us on social media.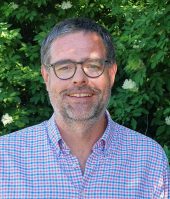 Thomas Meinich Andreassen | CEO
Dronningsgate 5-7, Sandefjord, Norway